About the Taumarunui Racing Club
The Taumarunui Racing Club Incorporated was formed in 1906 – over 100 years ago. For more information on our history see here.
Our club holds a premier race on the last Saturday in July each year and we organise all the features which contribute to a fun day, great comradery  and everything you would expect to be associated with the event. For more information on race day see here.
Taumarunui Racing Club leases Arawa Park Racecourse from the Rotorua Racing Club each year. Our executive work closely with their General Manager, Committee and Staff to bring to you our Annual Premier Taumarunui RSA Gold Cup race day. We greatly appreciate the support and contribution the Rotorua Racing Club provide – a lot of hard work goes into staging our Race Day!
The Taumarunui Racing Club Committee are a diverse group of people but with one thing in common – their love of horseracing, be it as owners, breeders, punters or family tradition. All are determined that attendees at our annual race day have a great time at the races!
Our Committee for 2021
Patron: Lesley Cotter
President: Tony Buckley
Vice President: Ernie Wenn
Treasurer: Angela Fergusson
Committee Members:
Merryn Broderson
John Callinan
David Harvey
Paul McConnell
Paul McGlade
John Tito
Cara Wahapa
Kay Whalley
Secretary: Julie Reynolds
Our Patron, Mrs Lesley Cotter, was the first female ever to be elected onto the Racing Club Committee, and has been a Committee Member since May 1991.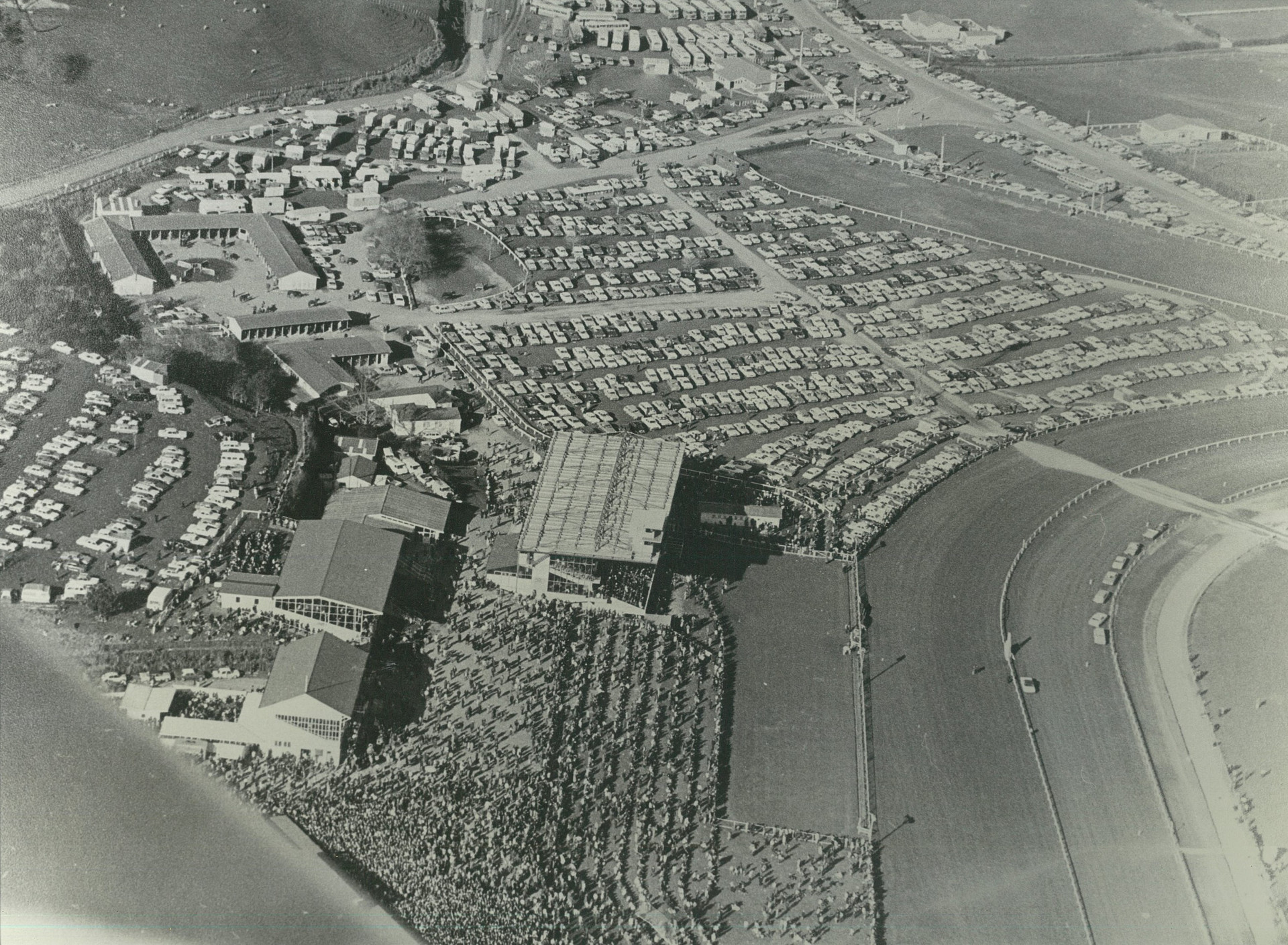 The photograph above was taken on 29 July 1972 when a very successful Jackpot Meeting was held at the Waipa Racecourse with a total of about 33,000 attending. The on and off-course turnover was $1,090, 858 with the total jackpot investment being $831,564.